What Our Clients & Partners Say…

I cannot say enough great things about Locked in Lending. They were professional and provided me with answers to all of my questions and were SUPER responsive even on the weekend! And they're rates and closing costs beat everyone else I received estimates from!

My wife and I had a wonderful experience working with the team at Locked in Lending. What stands out the most was how personalized the experience seemed. I know they were busy, but I felt like their only customer. They answered my emailed questions within minutes. Whenever I had to call, it went right to the person and they answered, no voicemail. They were available almost any hour, day or night. They were able to get me the lowest rate possible at the time. So low in fact, my Real Estate agent said it was the lowest he's ever seen. I definitely recommend using Locked in Lending.

We just had the pleasure of refinancing our home with Locked in Lending! This was the easiest process we've ever had. they were professional, courteous, and extremely responsive. I am not great at financial things, so I can be a bit of a pain! If I annoyed them in any way, sorry guys, they NEVER made me feel as though I did. We got the best rate, awesome customer service, and we couldn't be happier with the entire process. I HIGHLY recommend this company!! Thank you so much Locked in Lending
We'd love to hear from you! Use this form to send over details about your experience with our mortgage team.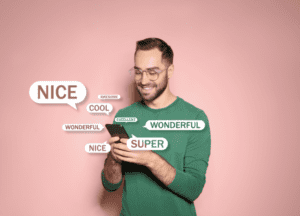 Get Your
Mortgage
Rate Quote!
Mortgage rates change every day, and your rate will vary based on your location, finances, and other factors. Get your FREE customized rate comparison below: